About
Hi there! I'm Mark Hamstra, an entrepreneur and web developer specialised in MODX Revolution. This website is my blog, with personal thoughts and articles/tutorials about MODX, xPDO and ExtJS dating all the way back to July 2010!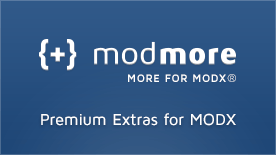 My latest endeavour is modmore, where I'm building a brand for people that want to do more with MODX by developing premium extras with great support and documentation, offering support for MODX, and other initiatives meant to help users and MODX.
Previously I worked at MODX, LLC and I studied International Hospitality Management for two years before dropping out because I liked my freelance work more. Development wise you'll mostly see me tinkering with PHP, JavaScript and more recently making things accessible.
I tweet about a lot of different things (mostly MODX, Web Development and retweeting anything Tesla shares).
Want to know more?
This site is of course built on MODX Revolution and responsive for your viewing and reading pleasure.